blog
Is Housing Still Affordable? Experts say YES and BUY NOW!
Is Housing Still Affordable? Experts say YES and BUY NOW!
Posted:
July, 14, 2014 |
Categories:
News
|
Home Buying 101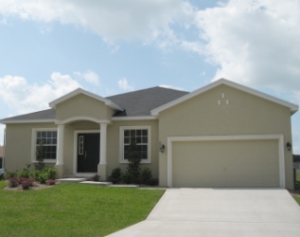 Do you sit in your apartment wishing that you had a bigger kitchen, luxurious bathroom, or a backyard paradise? Do you quickly squash that dream because you are afraid that you can't afford to go from renter to homeowner? The fact is, owning a home is more affordable than you may believe. From still low mortgage rates to still affordable home prices, this summer is the time for you to achieve your American dream of homeownership!
Fool.com, a financial services company, recently looked at mortgage rates and housing affordability to explain why now is such a great time to buy and, as they state, "housing may never again be as affordable as it is right now.쳌
As of June 14, the article's publication date, the interest rate on a 30-year fixed rate mortgage is 4.19 percent, which is the cheapest it has been all year. While rates were lower at other recent points in time, and bottomed out in November of 2011, today's rate is still well below the long-run average (1971 to 2014) of 8.52 percent and, according to the article, it is unlikely they will drop to such a point again. That means that now is your best opportunity to get a low mortgage interest rate.
In addition to the low mortgage rates, Fool.com looked at the National Association of REALTORS' housing affordability index to determine housing price affordability and concluded housing is still extremely affordable, on a historical basis.
The index "measures the degree to which a typical family can afford the monthly mortgage payments on a typical home." Based on a value of 100, which is when a family with the median income has exactly enough to qualify for a mortgage on a median-priced home, the NAR has determined that the current index is 170.3. That means that a typical family has 170.3 percent of the income necessary to purchase a median-priced home.
As the housing market improves, home prices and mortgage rates are only expected to continue to rise. Do not wait for that to happen, today's low mortgage rates and affordable home prices equal one thing — NOW is the time to stop renting and start living in your very own home.
At Highland Homes, our Florida communities are located in prime locations and feature beautiful homes showcasing more than 30 stylish home designs priced from the low-$100,000s. To make saying goodbye to your landlord and hello to homeownership even more affordable, qualified home buyers can purchase a new home for just $99 down. For more information on our Florida communities and to find the new home of your dreams, visit the Highland Homes website today.
---
Tags:
IRS
affordable homes
first-time buyers
own v. rent
affordable
---