blog
It's Still Cheaper to Buy than Rent, Despite Rising Florida New Home Prices
It's Still Cheaper to Buy than Rent, Despite Rising Florida New Home Prices
Posted:
April 11, 2013 |
Categories:
General Info
|
Home Buying 101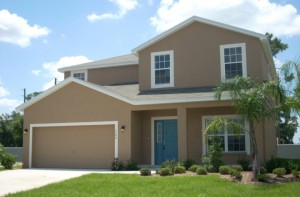 Florida new home prices may be rising (a sign that the housing market is improving), but that shouldn't turn you away from becoming a homeowner. According to the most recent Rent vs. Buy report from real estate giant, Trulia, buying an Orlando, Lakeland, Winter Haven or Tampa new home is far cheaper than renting one.\n\nAs a nation, home prices rose seven percent in the last year, but falling mortgage rates have kept buying affordable when compared to renting. To compare the costs of owning and renting, Trulia assumed that people will get a 3.5 percent mortgage rate (the national average), reside in the 25 percent tax bracket and itemize their federal tax deductions, stay in their home for seven years, get a 30-year fixed-rate mortgage and put 20 percent. Based on these assumptions, Trulia calculates that buying is 51 percent cheaper than renting in Orlando and 55 percent cheaper in Tampa and Lakeland-Winter Haven. Talk about big savings!\n\nTo determine these percentages, Trulia does the following:\n
\n
Calculate the average rent and for-sale prices for an identical set of properties. For this particular report, they looked at all homes listed for sale and for rent on Trulia from December 2012 to February 2013. They estimated prices and rent for the similar homes in similar neighborhoods in order to get a direct apples-to-apples.  This is NOT just a comparison of average rent and sales pricing, which is not a good comparison since for sale homes are usually larger than rentals.
\n
Calculate initial total monthly costs or owning and renting, including maintenance insurance and taxes.
\n
Calculate future total monthly costs of owning and renting, taking into account price and rent appreciation as well as inflation.
\n
Factor in one-time costs and proceeds, like closing costs, down payments, sales proceeds and security deposits.
\n
Calculate net present value to account for opportunity cost of money.
\n
\nWhile it is still cheaper to buy than rent in Central Florida, home prices are rising faster than rents and buyers need to act fast to take advantage of today's affordable buying climate. At Highland Homes, we build Tampa, Orlando, Lakeland and
Winter Haven homes
priced from the low-$100,000s in more than 25 communities. To make purchasing your dream home even more affordable, qualified buyers can purchase their home for only $99 down.\n\nFor more information on our beautiful new home communities, visit the
Highland Homes
website.
---
Tags:
winter haven home
Florida New Homes
Highland Homes
florida new home
Winter Haven homes
Trulia
Tampa new homes
Winter Haven
Tampa new home
Florida
new home
tampa
FL
New Homes
---