blog
Lakeland New Home Builder Offers Tips to Decorating on a Budget
Lakeland New Home Builder Offers Tips to Decorating on a Budget
Posted:
June, 22, 2012 |
Categories:
Design and Decorating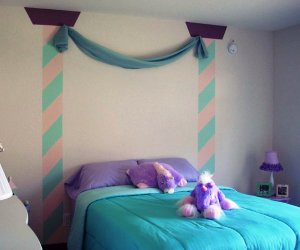 Moving into a new home inevitably leads to the many choices of decorating and furnishing it. This should be a fun part of your new home experience, but for some people it can be overwhelming to think of the time and cost involved. As a top Lakeland new home builder, we know all of the right stores and can help you find creative ways to get the look you want while staying in line with your budget.
I design and decorate Highland Homes' model homes. Before I begin, my first step is to get organized by setting a budget and making a list of needed items for every room. Consider the size of the room, how the room will be used and how much wall space the room has. Next, write down the colors and theme and what furniture and décor items you'll need for each room such as mirrors, picture frames, etc. Take this list and the budget shopping with you. Start out at bargain stores such as Ross, Marshalls, TJ Maxx, Hobby Lobby, HomeGoods and Old Time Pottery for items such as mirrors, pictures, greenery and accessories. If you find something that you love on clearance, but it's the wrong color, then think creatively. You can paint, sand, touch up and replace parts of the item to accommodate your needs.
Next, I go to stores like Kohl's and Bed Bath and Beyond for bedding and bath accessories. They have a great selection and always have coupons in the mail or newspaper. Their 15 and 20 percent off coupons really help out when decorating an entire bedroom and bathroom.
Stores like Ashley Furniture always have a great selection of furniture, but if you are willing to do some assembly work then IKEA is your best option because of their unbelievable prices. Overstock is a great online store that has a wide selection of furniture, bedding and accessories, they offer cheap shipping and the furniture is delivered right to your door. If you have time and are open to doing some refinishing, don't forget yard sales, estate sales and Craigslist.
Once you have these items, it's time to add your personal touch to each room. To save money on big wall areas, paint with stencils or put up decals: they cost less and cover more wall space than buying a single picture. Also, painting an accent wall and adding crown molding or a chair rail dresses up any room. In bedrooms, instead of buying a headboard, try painting one on the wall or using a large painted canvas as the headboard. Also, minimize the number of tables and shelves: the more you have the more accessories you need. Instead of a foyer or sofa table, use a trunk or bench that provides storage and a place to sit.
There are lots of tricks you can do to get the look you want for your Lakeland, Tampa or Orlando homes at an affordable price. Have a budget, and stick to it before you start with your room specifics. Get the necessities out of the way, and then add some creative personal touches. And, don't forget to have fun!
For more tips, visit the Highland Homes blog.
---
Tags:
Orlando
Lakeland new home
design
tips
decor
decorating
Lakeland
decorating tips
orlando homes
lakeland new home builder
new home
style and design
---