blog
Lakeland New Homes Among the Most Affordable in Nation
Lakeland New Homes Among the Most Affordable in Nation
Posted:
June, 6, 2012 |
Categories:
General Info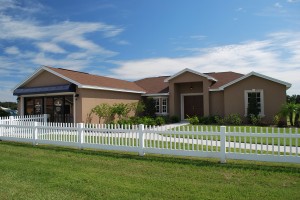 If you're interested in buying a home that comes with an affordable monthly payment, then look no farther than Lakeland new homes. Recent reports indicate that this city, located between Tampa and Orlando, is the third most affordable city to buy a home in the entire country.
According to a recent CNN Money article, affordable home prices, low taxes and today's low interest rates have created a perfect environment for potential homebuyers, and landed Lakeland with an affordability score of 93.2 percent. In some cases, buyers can even purchase a home for less than the cost of rent.
Homebuyers will also be excited to know that the Lakeland-Winter Haven job market is continuing to improve as well. The opening of the LEGOLAND Florida theme park in October 2011 created 1,000 jobs , and even more jobs were created with the addition of the new LEGOLAND water park that opened in May.
If this sounds like the perfect location for your family, then give us a call. As a top Lakeland home builder, we are here to help potential homebuyers build their dream home. We offer three to five bedroom homes from the low-$100,000s and qualified buyers can move in for only $99 out of pocket.
Don't miss your chance to purchase a new home in one of the most affordable cities in the nation! For more information about Highland Homes, visit our website.
---
Tags:
Lakeland new home
CNN
Highland Homes
Lakeland new homes
affordable homes
Lakeland
CNN Money
Lakeland home builder
Lakeland home
affordable
new home
New Homes
---