blog
Study Shows that Homeownership is Still the American Dream
Study Shows that Homeownership is Still the American Dream
Posted:
September, 6, 2013 |
Categories:
General Info
|
Home Buying 101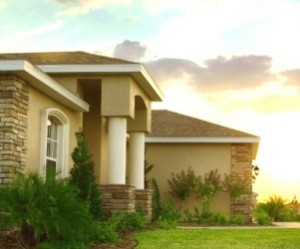 After going through one of the worst decades in modern real estate and economic history, many wonder how the housing crisis affected American's belief in homeownership.  Some real estate professionals thought perhaps Florida new home buyers would be nervous about purchasing a home after watching or being affected by the real estate crash.  Fortunately, that is not the case and a recent study from Harvard proves that owning a home is still a very important piece of the American Dream.\n\nThe recent study, performed by the Joint Center for Housing Studies at Harvard University, came to three important conclusions about homeownership:\n
\n
Homeownership is still preferred over renting.
\n
Americans still expect to be homeowners.
\n
Younger Americans are more desirous of homeownership.
\n
\nThe fact that younger Americans have a strong desire to become homeowners is important because that will help to drive the economy now and in the future. They are the ones that will raise their children in a home and pass on the importance of achieving homeownership and the American Dream.\n\nWhile many potential homeowners may have held off purchasing during the housing crisis, individuals still place a lot of value in homeownership and are seeking to purchase a home now that the real estate market is improving.\n\nIn Central Florida and Tampa Bay, Highland Homes offers an abundance of opportunities for you to purchase the perfect home for your family and achieve your dreams of homeownership. We are currently building stylish homes in more than 20 communities throughout Tampa, Orlando, Winter Haven, Lakeland and Manatee County. In addition to prime locations, these
Florida new homes
are affordably priced from the low-$100,000s with a variety of floor plans and options to select from to perfectly design your dream home.\n\nWith pricing and interest rates rising as the real estate market improves, now is the time to make your American Dream come true. For more information on our Florida communities, visit the
Highland Homes
website today!
---
Tags:
real estate
Florida real estate
Florida
American Dream
housing market
FL
---