blog
The Financial Questions of Buying or Renting in Tampa
The Financial Questions of Buying or Renting in Tampa
Posted:
May, 28, 2015 |
Categories:
News
|
General Info
|
Home Buying 101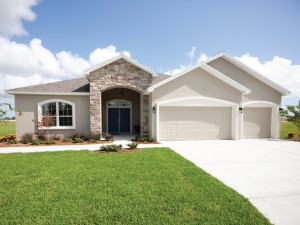 Deciding whether to buy or rent can be a tough decision, no matter where you live. In most cases, it boils down to your financial preparedness, the length of time you plan to stay in one location and the health of the real estate market.
If your credit score is decent, you have savings, the market has inventory within your budget and you plan to stay longer than the breakeven horizon, then buying is likely the best option. If not, consider renting. For a detailed breakdown of costs, review the buying and renting options in Tampa.
BUYING IN TAMPA
Upfront Costs
Buyers typically pay more upfront costs than renters. They're responsible for a down payment and closing costs, in most cases. Depending on the loan type you choose with your lender, your down payment may be as low as zero down; many popular loans require at least 5 percent down, while the recommended industry standard is 20 percent of the purchase price.
Closing costs range between 2 and 5 percent of the sale price of the home. However, your seller may pay a portion of your closings costs. Keep in mind, buyers must also purchase homeowners' insurance before closing on the home.
Highland Homes, a home builder in Central Florida, assists home buyers with the upfront costs of purchasing by offering a "$99 Moves You In쳌 financing opportunity through their preferred lenders. By utilizing no money down loan programs and down payment assistance programs, qualified buyers may purchase with Highland Homes with just $99 in upfront costs. This deposit, given at the time of the purchase agreement, is applied toward the buyer's credit report and financing. For qualified home buyers in Tampa, this makes the upfront costs of owning significantly cheaper than upfront rental costs.
Credit History
Buyers should establish healthy credit scores before applying for loans to ensure the best possible interest rates. Buyers with credit scores of 720 or above are in the best position to buy, while borrowers with scores of 620 or less may still be able to purchase but won't have access to the same, low rates. In general, when all else is equal, each 40-point reduction in a credit score equates to a 0.25 percent rise in interest rate.
Tampa Market
Tampa was just ranked one of the top 10 buyers' markets in the U.S. Buyers' markets include ample inventory and not much competition, allowing buyers more choice and affordable properties. Currently, homes are listed at a median price of $199,000 and are sold for an average price of $180,250. Buyers should experience appreciation in their investments, as values are forecasted to rise 2.5 percent throughout the year.
RENTING IN TAMPA
Upfront Costs
Renters typically pay a one-time application fee of $25 to $30 dollars and their first and last month's rent payments upfront. Many landlords also require a refundable damage deposit at lease signing, generally no more than the cost of one month's rent. Some landlords may require additional non-refundable deposits for pets, and require that renters purchase insurance.
Credit History
Landlords pull your credit report in most cases to establish whether you're a trustworthy renter. Landlords may have credit score guidelines for renting, but the rent price should not be affected by your credit score.
Tampa Market
Renting in Tampa costs a median price of $1,248 per month, which is up 3 percent from this time last year. In Tampa, renters spend 32.1 percent of their incomes on rent each month, a significant sum considering the lack of equity.
Part of the reason rents keep rising is that new units aren't built fast enough to keep up with the influx of newly-arriving renters. In Tampa, only 314 new units were permitted for every 1,000 new residents between 2012 and 2013. Unit availability is a serious problem for popular communities that draw new residents. When inventory becomes tight, competition rises and rent prices follow.
RENT VS. BUY
According to the data, it's best to buy a home in Tampa rather than rent, as long as you plan to stay longer than 1.1 years (the breakeven horizon term) and are financially prepared to buy. Home prices are still low in the Tampa market compared to the rest of the country and owners only spend 14.4 percent of their income on their mortgages, as opposed to 32.1 percent, or more than double that, on rent.
As one of the most trusted names in real estate, Zillow has a nationwide team of experts that provide the latest research and data about the housing market. Visit the Zillow Blog for up-to-date research, mortgage advice, home buying tips, trends and more.
With all the advantages of owning a home in Tampa, Highland Homes is excited to offer several new home communities throughout the Tampa area. In addition to affordable prices and quality construction, buyers will have the opportunity to personalize their homes through Highland Homes' Personal Selection Studio. To explore new Florida homes in the Tampa area, visit /tampa.
---
Tags:
renting versus buying
Tampa new homes
Tampa new home
Zillow
new home
tampa
New Homes
---