Posted:
August, 25, 2017 |
Categories:
Communities
|
News
|
General Info
|
Communities>Palmer Place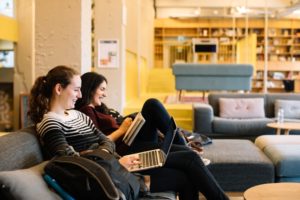 Have you been searching for a new home in a thriving, diverse, and affordable area with access to institutions of higher education? With the cost of college tuition nowadays, isn't it nice to know that you can start or go back to college while enjoying the convenience and savings of living at home?
We have multiple communities of new homes just a short drive from some of the top-rated colleges in Tampa Bay. These colleges are ranked by important factors such as cost of tuition and graduation rate.
Top Colleges by the Beach
University of South Florida's Sarasota-Manatee Campus ranks as the No. 2 best college in Florida, trumping its parent school in Tampa, University of South Florida, ranking as No. 10. It's smaller and less overwhelming campus size of just 2,000 students and concentrated class sizes of 13:1 give this college a personalized and intimate learning experience. USFSM has an impressive 92% satisfaction rate with 18 undergraduate majors, 25 minors, and more than 100 internship opportunities available. Living near this prestigious university is enjoyable with the bustling city of Sarasota's access to entertainment, night life, shopping, and the best beaches in the nation only moments away from campus.
For something even smaller, look to Sarasota's New College of Florida. Ranking as the No. 6 school in Florida, this honors college promises small classes and big conversations with its very intimate 10 to 1 ratio and student body of just 800. The school offers almost 40 majors in humanities, social sciences, and natural sciences. If you're looking to live just a short drive away from USFSM or New College, visit our townhomes in Sarasota at both Palmer Place and Bradford Manor.
If your heart is set on specialty-career focused education, Manatee Technical College in Bradenton might be the place for you! This school provides a wide variety of career track courses not found at most two-year institutions, including instruction in the growing field of 3D animation. Ranked No. 7, the school has four different campuses, all of which are convenient to our new homes at Amber Glen.
Higher-Learning in the Heart of Tampa
Tampa's University of South Florida main campus is a great fit for those looking for a bustling college experience. Ranking as No. 10 best college in Florida, USF has more than 226 undergraduate programs and 14 different advanced degrees, research opportunities, and a thriving college town.
Ranking at No. 4 is the Fred D. Leary Technical Center; a local Tampa community college. Here, you can polish your professional skills or finish a degree, all at an affordable price (averaging just over $2,000 a year). This is definitely the best choice in Florida for military, veterans, as they also have a Veterans Administration educational benefit program which aid in funding tuition and remission.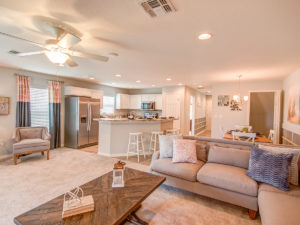 Living in close proximity to colleges provides a rich cultural and educational experience for you and your loved ones. More importantly, schools near our new homes in central Florida work to maintain good relationships with neighbors, and bring diversity, jobs, and interest to our cities. If you're visiting a Highland Homes community with higher education on your mind, let us know so we can point you to the nearest and best schools. Call us or visit www.highlandhomes.org to get started building your future today!
---
Tags:
Highland Homes
Palmer Place
Amber Glen
Florida
Bradford Manor
colleges in Tampa
Florida colleges
tampa
Tampa schools
FL
---