blog
Which is Cheaper - Renting or Buying a Home in Florida?
Which is Cheaper - Renting or Buying a Home in Florida?
Posted:
April 24, 2015 |
Categories:
News
|
Home Buying 101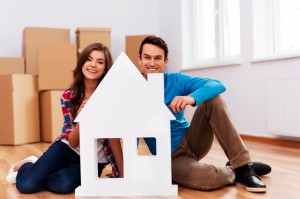 To rent or to buy? That is the question many renters are asking. While the answer to this question depends on a variety of factors, for Florida residents who wish to save money, buying is the answer!
Earlier this month, the Real Estate experts at Zillow released their latest Breakeven Horizon report. As one of the most trusted sources for real estate and housing statistics, Zillow's Breakeven Horizon is a useful tool in the "rent vs. buy쳌 debate and provides an estimation of the time it takes for accrued costs of renting a home to exceed the costs of having bought the same home. While home buyers must pay closing costs, they will know what their mortgage payments are going to be for the next 30 years. Additionally, homeowners will accrue equity as they continue to make payments on their home. Renters have no guarantee that their rent will not rise, and no portion of their monthly payments will be returned to them as equity.
According to Zillow's analysis, it pays to buy a home in Florida. In metro locations where Highland Homes builds new homes, the Breakeven Horizon is just over one year. That means that in less than two years time of living in your residence, you will save more money if you own your home than if you were renting.
Here's the breakeven point for homeownership savings in Florida:
Ocala: 1.2 years

Lakeland-Winter Haven: 1.3 years

Tampa-St. Petersburg-Clearwater: 1.5 years

Orlando-Kissimmee: 1.6 years

Bradenton-Sarasota: 1.6 years
So if you've rented a home in any of these locations for just two years, you've already paid more than you would as a homeowner! Just in the Tampa area, for example, rent rose 3.9 percent from January 2014 to 2015 with renters paying an average of 32.1 percent of their monthly income on rent. Homeowners in Tampa, however, pay just 14.4 percent of their income on mortgages each month! The only time renting in Florida beats owning is if you plan to live in your home for a short time, and with our stylish homes, peaceful communities and affordable prices, you will be thrilled that you made the long-term investment of owning your home.
As of the fourth quarter of 2014, the average Breakeven Horizon nationwide is 1.9 years (about one year and 11 months), which is up by 1.5 months from the second quarter. The Breakeven Horizon is influenced by several different factors. In areas with longer Breakeven Horizons, this change is frequently due to the slowing growth in home value, meaning it will take longer for equity to offset the upfront costs of purchasing a home. However, in areas with short horizons, such as those mentioned in Florida, home value forecasts are stronger and equity is more likely to overtake initial purchasing costs. Experts predict that rent costs will continue to rise over the next few years, causing the expenses of renting a home to accumulate faster and outpace the costs of purchasing a home.
Statistics aside, the choice to rent or buy is ultimately a personal one. For home buyers in Florida, Highland Homes offers a variety of communities, home plans and design options to personalize your new home to your style and needs, with budget-friendly pricing and finance options.
Highland Homes makes the home-buying process even more affordable by allowing you to purchase a new home designed for your life with just $99 down with qualifying financing through one of our preferred lenders.  With Florida's housing market already offering amazing savings for home owners, there's no better time to take advantage of this exclusive offer. Learn how just $99 moves you in!
To learn more about becoming a homeowner in one of our beautiful Florida communities, visit the Highland Homes website.
---
Tags:
rent vs own
rent vs owning
Florida New Homes
florida new home
Zillow
Florida
new home
FL
New Homes
---