blog
Why Rent When You Can Buy Affordable Florida New Homes?
Why Rent When You Can Buy Affordable Florida New Homes?
Posted:
August 20, 2012 |
Categories:
General Info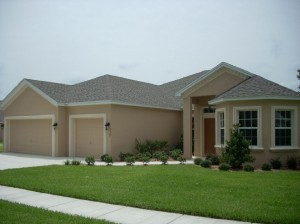 Are you one of the many people who have been going back and forth over whether now is the time to finally stop renting and start owning your own Florida new homes? Well, wonder no more because Zillow is making the decision easier than ever with their new "Breakeven Horizon" map.\n\nThe Breakeven Horizon is the number of years a homeowner would need to own and live in a home until it becomes more financially advantageous than renting, and Zillow calculated the data by comparing average rents to average home prices in individual cities. The good news for buyers of our Central Florida new homes is that Zillow says BUY! The breakeven horizon in Tampa is just 1.6 years, and Orlando and Lakeland-Winter Haven calculate at a just slightly longer 1.7 years. What this means is that if you plan to live in your residence for about 2 years or longer, you will have more cash in your pocket if you buy than if you rent for the same amount of time!\n\nIf you are ready to invest and start saving your cash, then you will love our new homes. We offer three to five bedroom homes priced from the low-$100,000s with floor plans and communities designed to fit your budget and needs. To make your new home investment even more affordable, qualified buyers can also move into their Orlando, Winter Haven, Tampa or Lakeland new homes for just $99 down!\n\nNow is the time to stop renting and start owning with Highland Homes! Visit any one of our beautiful communities to tour our decorated models and speak with a New Home Specialist. For more information, please visit the Highland Homes website.
---
Tags:
Lakeland new home
Florida New Homes
Highland Homes
Lakeland new homes
florida new home
Lakeland
own v. rent
Zillow
Florida
new home
FL
New Homes
---