blog
How to Prepare Your Home and Family for Florida's Hurricane Season
How to Prepare Your Home and Family for Florida's Hurricane Season
Posted:
June 22, 2018 |
Categories:
News
|
General Info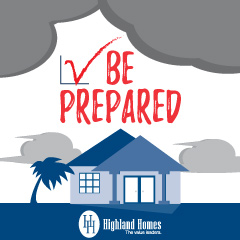 Hurricane season is officially upon us, meaning if you're not storm-ready, now is the time to get prepared! Most Florida homeowners, especially those who experienced Hurricane Irma's effects last year, are well aware of how important it is to be prepared. However, if you're new to our state, a first-time homeowner, or just in need of a refresher, we're here to help with our hurricane preparedness tips!
The storm season officially began on June 1 and will last through November 30, with the season's peak between mid-August and mid-October. While most of our homes are located away from the coast, near metros such as Orlando, Lakeland and Ocala, the inland effects of a hurricane can still be devastating, including whipping winds, heavy downpours, flooding and power outages. The most powerful storms on Earth according to NASA, hurricanes have minimum sustained winds of 74 miles-per-hour, but max wind speeds have reached 190 m.p.h. in past storms!
Earlier this spring, experts predicted a slightly above-average hurricane season. However, most weather forecasters have since revised their predictions to a near average season because of cooling water temperatures across the Atlantic Ocean. These cooler waters create a more stable atmosphere and provide less fuel for the formation of tropical storms or hurricanes. A "near average? or "near normal? season is classified as one that produces 10 to 15 tropical storms and between four and nine hurricanes.
While this season may still be slightly more active than what is considered normal, it is expected to be considerably less active than 2017's busy hurricane season, which included Hurricane Irma here in Florida, Hurricane Harvey that caused catastrophic flooding across Texas, and Hurricane Maria that devastated Puerto Rico and several other Caribbean islands. Regardless of what the season holds, the best thing you can do as a homeowner in Florida is be prepared!
Start with a Plan
Being prepared this storm season starts with having a plan in place. Your emergency preparedness plan should be shared with all family members and each person should know what to do in case of an emergency. The plan should also be shared with at least one out-of-state family member that can be a central point of contact for everyone.
A complete emergency preparedness plan will include how to prepare your Florida home before a storm hits, what the unique procedures will be for both evacuating and hunkering down at home, and what to do if a storm hits unexpectedly or you're caught in its aftermath. In addition, the plan should include emergency contact information and important records for every family member, including pets, as well as emergency kits that can be grabbed at a moment's notice.
Finally, a preparedness plan should take into account the specific needs of each individual in the family, especially babies, elderly family members, those with medical needs, and of course, your pets.
Additional details and tips on making a preparedness plan, as well as printable, customizable family emergency plans for parents, kids and pets, can be found at Ready.gov.
Before the Storm Hits
When weather forecasters begin predicting a storm, it's time to start preparing your home with these precautionary tasks:
Ensure that any weak or dead trees or limbs near the home are removed.
Make sure any trees or limbs overhanging your home are trimmed.
Check for any loose roof tiles or shingles and reinforce them as needed.
Make sure your gutters are securely attached, clean, and clear of debris, to prevent clogging and potential water damage to your home.
Have a plan in place for reinforcing doors and windows with pre-cut plywood that can be nailed in place. While costlier, storm shutters provide the best protection if you're able to add them.
Have an indoor location to store outdoor furniture, play equipment, grills or heavy planters that could become projectiles due to high winds.
Consider moving indoor furniture away from windows or covering it with tarps, and move irreplaceable items to a second story if your home has one.
Prepare an inventory list of items in your home.
Should I Stay or Should I Go?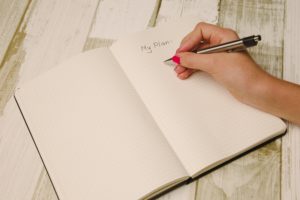 Making the decision to ride out a storm at home or evacuate the place you love can be tough. It's important to listen to your local and national officials and their directions during a storm, as your family's safety is always the first priority. As difficult as it may be, if the experts are telling you to evacuate, it's imperative to listen.
In case of an evacuation, it's important to know and be familiar with the standard evacuation route for your areal. Part of your preparedness plan should include determining your ultimate destination in the event of an evacuation . How far will you need to go to be out of the storm's path? Does it make more sense to stay with family or friends along the way, rent a hotel room, or find a shelter? If you have pets, make sure your evacuation plans include pet-friendly lodging, or determine alternate housing options for your pet if your lodging choice doesn't allow them.
If you are able to stay home during the storm, it's still vitally important to be prepared. During and after a storm, it is often the case that power is out, businesses are closed, and roads are impassable for extended periods of time. Even an indirect storm can pack a punch as its outer bands pass by.
Consider purchasing a generator for your home as an alternate power source, but make sure you're familiar with generator safety, such as keeping your generator outside due to the risk of carbon monoxide poisoning.
Make sure you have readily accessible emergency supplies stocked in your home, as well as an emergency kit that you can grab on-the-go if you need to leave with short notice. Emergency supply kits should include:
gallons of water — the standard formal is one gallon per person per day, for a minimum of three days
three-day supply of nonperishable food
battery-powered or hand-cranked emergency radio
flashlight with additional batteries
first-aid kit
whistle to signal help if needed
dust mask to shield your lungs from post-storm debris
moist towelettes, garbage bags and cans, and plastic ties for sanitation
a wrench or pliers for turning off water in the event of burst pipes
maps
can openers and eating supplies, like plates and forks
fully-charged portable chargers for cell phones
medical supplies, including prescriptions and equipment
other basic camping supplies, like blankets, matches, duct tape, etc.
important documents, like IDs, insurance documents, home inventory list, etc., in a waterproof container
extra clothes and rain gear
pet supplies, like food, leashes, identification and vaccine records, favorite beds or toys, calming aids, medications, etc.
For a full list of resources and disaster help available to Florida homeowners and residents, including shelter locations, additional preparedness plans and links to local emergency management agencies, visit www.floridadisaster.org. Also, visit FEMA.gov or NOAA for additional assistance with hurricane preparedness, emergency alerts and recovery operations.
As a Florida company with more than 20 years of experience building quality homes in Florida, we understand Florida's storm potential and build our homes to meet or exceed the latest building codes, to help protect your family and home in case of a storm. Creating a checklist and preparing for a storm beforehand is the best way to be certain that you and family have the opportunity to enjoy your new home for years to come. To learn more about our company and our dedication to providing you a quality new home, designed for your safety and security, visit www.HighlandHomes.org.
---
Tags:
Florida home
tips
Florida hurricane
hurricane checklist
hurricane tips
Highland Homes
Florida homeowner
Florida
FL
---