blog
Orlando, Tampa HOT Housing Markets to Buy in 2015
Orlando, Tampa HOT Housing Markets to Buy in 2015
Posted:
January, 13, 2015 |
Categories:
Communities
|
News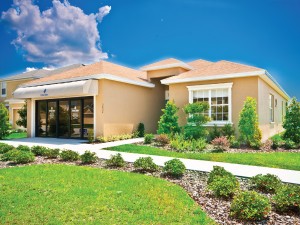 Over the past few years, the State of Florida has made great strides in its economic recovery. As the job market has improved, population numbers have grown — in fact, Florida is now the third most populous state in the US - and this has had a huge impact on the housing market. For metro areas such as Orlando and Tampa, 2015 is expected to be a fantastic year of growth for Florida real estate and we have the statistics to prove it.
Metrostudy, the leading provider of primary research and analysis on residential real estate development and new-home construction, recently released its forecast for 2015 and the outlooks for Orlando and Tampa are positive.
The Orlando-Kissimmee-Sanford metro ranked high on several of the reports including:
- No.2 on the list of Best Overall Markets for Home Building
- No. 6 on the list of Top Markets for Single-Family Housing Starts Increase
- No. 7 on the list of Top Markets for New-Home Sales Increase
- No. 10 on the list of Top Markets for Gain in Homeownership Rate
In addition to these rankings from Metrostudy, the Orlando area was recently named No. 4 on the list of Best Buy Cities: Where to Invest in Housing 2015 by Forbes.com. The projected growth for Orlando in 2015 is a direct result of the improving job markets. Walt Disney World employs more than 62,000 people according to Today.com. Other major employers in the Orlando area include; Orange County School Board, Adventist Health System, Florida Hospital, Universal Studios and Publix.
I mean, who wouldn't want to live here? Mild winters, tons of Florida sunshine, attractions, natural springs and water activities, world class golf courses, shopping and dining — Orlando has something for everyone!
Separate from the Orlando market, but located nearby, The Villages, a massive master-planned community, is considered the best overall market in the US for home building. A stunning retirement community, The Villages is known for the ideal Florida lifestyle that it provides to residents. For those looking to enjoy the same laidback lifestyle in an all-ages community, we are currently selling beautiful homes at Stonewood Manor, just east of The Villages in Lady Lake, Florida.
The Tampa-St. Peterburg-Clearwater, Florida market was also recognized as a hot housing market in the Metrostudy report:
- No. 6 on the list of Top Markets for Median Home Price Increase
- No. 9 on the list of Top Markets for Gain in Homeownership Rate
From 2014 to 2015, the homeownership rate in the Tampa market is expected to increase to 65.8 percent. Additionally, the median home price is projected to increase to $164,641 in 2015, an increase of 6.5 percent.
With words such as increase and growth becoming staples in the Orlando and Tampa real estate markets, there has never been a better time to purchase a new home. At Highland Homes, we offer stylish home designs affordably priced from the mid-$100,000s in metro Orlando and Tampa Bay. Additionally, when you build your new home with Highland Homes, you choose from hundreds of design options to personalize your dream home to your style, needs and budget.
To make purchasing a new home in Orlando and Tampa even more affordable, qualified buyers can purchase their new home with just $99 down. For more information on our new home communities located in Tampa and Orlando, and throughout Central, North Central and Southwest, Florida, visit the Highland Homes website today.
---
Tags:
Orlando
new homes in Orlando
new home
tampa
New Homes
new homes in Tampa
---