blog
Tampa Named Healthiest Housing Market in the Country
Tampa Named Healthiest Housing Market in the Country
Posted:
May 22, 2017 |
Categories:
News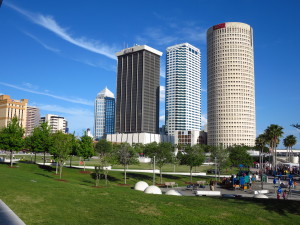 The climate, environment, and economic progress of Tampa come together to create a city that people dream to live in, so it's no surprise that Tampa was recently named the nation's healthiest housing market! Tampa's recent increase in population and job growth along with its ideal weather and picturesque coastal views are key qualities to the city's desirability.
Prices and Affordability
In Tampa, the homes are affordable and the taxes are low! Plus, with increasing housing prices in the Northeast and Midwest and Florida markets among the best places to buy a new home, selling your old home and building a new one in the sunshine state of Florida has never been easier. At Highland Homes, our Tampa Bay homes start from the mid $100,000s, and qualified buyers even have the opportunity to move into their dream home for just $99 down!
Housing is the biggest factor in the cost of living difference between Tampa and other major cities; however, affordability includes more than just housing expenses. Tampa's low cost of living also includes the price of groceries, the convenient price of gas and low tax rates. Part of the appeal of living in Tampa is that Florida has no state income tax! Healthcare is also easily obtained and accessible throughout the Tampa Bay area.
Economy
As the economy improves, the housing market improves and vice versa. In 2017, there has been around a three percent increase in job growth and a spike in the market in terms of opportunities and job satisfaction. Unemployment numbers have dropped dramatically and due to the thriving economy, a very steady increase in sales of homes and home values have been seen.
Tampa has long been known as the center of the American finance, defense and research industries. Our Tampa homes for sale offer close access to its abundant professional openings and a rich cultural scene.
New Home Construction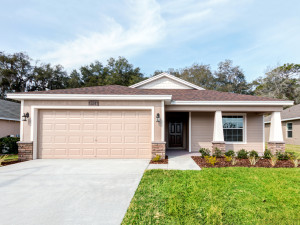 Florida new home construction is steadily on the rise, and with record low interest rates, buyers now have more opportunities than ever to build their new Tampa home. According to the National Association of Home Builders, each new home built creates an average of three jobs for a year and generates about $90,000 in tax revenue. And, the decline in distressed properties shows that the housing market is continuing to make a strong recovery!
Known for its gorgeous climate, as well as its booming local economy, Tampa new homes have much to offer. Plus, you can take comfort in knowing that you live in a beautiful city where the housing market is on the rise! For 20 years, Highland Homes has been proud to be a Tampa Bay home builder and offer new homes designed for your life and priced for your budget. For more information about owning a new home in Tampa Bay, visit the Highland Homes website or contact our New Home Specialists at 863-797-4999.
---
Tags:
tampa homes
real estate
Tampa Bay home builder
Highland Homes
new home
tampa
Tampa Bay
New Homes
new homes in Tampa
Tampa real estate
---