Posted:
January 10, 2017 |
Categories:
Communities
|
News
|
Communities>Stonebridge at Chapel Creek
|
Pet Friendly Homes & Communities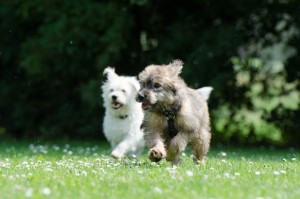 Tampa is known for its tourist attractions, craft beer, sunny weather, and for having some of the best beaches in the country! Recently added to the long list of reasons to love Tampa is the fact it was rated the No. 1 city for dog owners in the United States.
Bizjournals.com compiled the list using research from WalletHub, Zumper, and Realtor.com, including the number of mentions in a city, the average rank, and some subjective rankings based on unique "dog-related charms.? The research concluded that Tampa was the only city to make the top 10 with all three agencies research, and it had the highest number of pet-friendly listings and dogs per capita.
To many people, pets are just as important as children — only furrier and more obedient! According to the Humane Society, 47 percent of households have at least one dog. It's only natural to want to live in one of the best places for these fur-children to enjoy their lives. Not only do dogs need a loving home, they need to be able to enjoy the outdoors. Tampa offers hotels, restaurants, services, activities and even events centered on dogs, and websites such as bringfido.com provide tons of places to stay, play, and eat with your dog in Tampa!
Where to Stay
According to bringfido.com, there are 63 pet friendly places to stay in Tampa. Whether you have family or friends with pets planning to visit your new home in Tampa and your home includes people who sneeze at the sight of fluffy friends, or you are planning a weekend beach vacation, this information is for you!
Whether it be a hotel, bed and breakfast, vacation rental, campground, or apartment in town, Tampa has multiple opportunities to make your guests and furry friends feel like part of the family. Twenty-seven of these pet-friendly places are rated five-bones (the equivalent of five-stars).
Where to Play
Bringfido lists 71 dog-friendly activities to involve your best friend in. Whether it be at a park, the beach, or even TopGolf, these are some of the best rated places to take your furry friend to play:
Beaches
Picnic Island Beach Dog Park — Your dog will not be the only one enjoying himself in this spectacular park. Everyone in the family can enjoy a day on the beach, go canoeing, picnicking or finishing. Dogs are welcome to play off-leash on the beach, but there are no fences to create boundaries.
Fort De Soto Dog Beach Park — With pooch-friendly amenities and a paw playground, this beach park is popular amongst all dogs. Let your dogs run unleashed inside the fences beach areas and then spoil them with a doggie shower!
Dunedin Dog Beach — The southern tip of the island features a pet-friendly beach with a nature trail. Pets must be on a 6-foot hand-held leash at all times. The water has shallow areas that are crystal clear for you and Fido to play in!
Davis Islands Dog Park and Beach — Take the leash off and let your dog fly free in this separated dog park. One area for the pooches is dry, while the other features a beach with 200 feet of fenced-in waterfront.
Dog Parks
Logan Gate Dog Park — This new park features 5 acres of dog play area with a 6-foot chain link fence and double gated entries. There are two separate play spaces for small dogs and larger dogs, so there shouldn't be any territorial issues! Other features include water fountains for dogs (and owners), picnic tables, shelters, dog washes, hitching posts and doggie mitt receptacles.
West Park Dog Park — As the first dog park in Hillsborough County, this park was made with family in mind. Not only can your furry child enjoy their time at the park, but there are also children's playgrounds and baseball fields.
Giddens Dog Park — Have a shy small dog? This small off-leash dog park is ideal for you and your little baby. Enjoy wonderful shady spots and grassy areas for your dog to lounge in.
Events
When you really want to spoil your pooch, or you just want to hang out with other dog owners in the Tampa area, there's no better place to bring Fido than a dog event! Tampa features annual pet-friendly events throughout the year such as:
DogFest Tampa — Happening in February, this major fundraiser for Canine Companions for Independence takes place to celebrate the community of people and dogs that make it possible for people with disabilities to own service dogs. Bring Fido out for the Dog Fest Walk 'n Roll!
Tampa Bay Pet Expo — Taking place in April, this event allows you and your pet to make friends with tons of people. See live demos of positive-reinforcement obedience training, and let your pet take a spin trying out the latest pet sports!
2017 Tampa Undy Run/Walk — This family- and pet-friendly underwear themed 5k is not only hilariously entertaining, but it also supports and raises awareness of colon cancer! People, and dogs, of all ages can also participate in a 1-mile fun run, play on a giant inflatable colon and more!
Fine Dining With Fido
Ever heard of taking your dog to dinner? It may seem uncommon to see anything other than a service dog in a restaurant, but Tampa has more than 200 establishments that welcome dogs to their outdoor tables! Popular restaurants such as Starbucks, Mermaid Tavern, Bonefish Grill, The Bungalow and more open their arms (and tables) to dogs.
For a complete list of dog-friendly establishments, including reviews and menus, visit bringfido.com.
When you see dogs out with their humans around Tampa, whether it be playing on the beach or riding in the car, you may have noticed that most of the dogs seem to have smiles on their faces. Living in such a dog-friendly city means you and your furry companion can go nearly everywhere together. No more leaving them at home or trying to find a dog-sitter!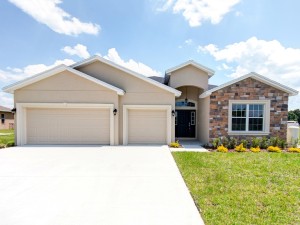 Looking for a new home that's perfect for your pooch? Stonebridge at Chapel Creek offers stylish new homes in Zephyrhills and features a dog park open exclusively to homeowners! The future amenities area also includes play area, tot lot, pool and cabana so everyone in your household can enjoy the great outdoors and make every day at home a wonderful stay-cation. New homes at Stonebridge at Chapel Creek offer desirable interior layouts as well as also plenty of backyard space to run and play.
Highland Homes is a dog-loving home builder in central Florida that enjoys helping home buyers like you find your perfect new home, in your ideal neighborhood, in top Florida cities for your lifestyle. If you've been looking for a new home in Tampa, you can take comfort in knowing that you are going to live in a beautiful city where man's best friend is always welcome! For more information, visit the Highland Homes website or contact our New Home Specialists at 863-797-4999.
Save
---
Tags:
beaches for dogs
dining with dogs
dog-friendly
events for dogs
parks for dogs
events
tampa
---