Posted:
July 19, 2017 |
Categories:
News
|
General Info
By Dillon Pericin
Shopping for your first home? Two of the top five best markets in the nation for first-time home buyers are in central Florida.
Defined by a balance of affordable home prices, low competition and strong growth potential, both Tampa and Orlando offer ideal real estate market conditions for the first-time buyer to consider.
So, if you're a first-time home shopper in central Florida, you're in luck. You're also not alone–nearly half of today's home buyers are purchasing their first home. Here's what you need to know about these ideal local real estate markets.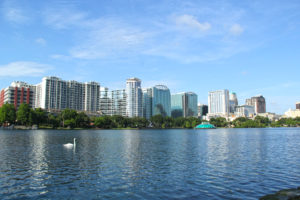 Orlando
A vibrant city center, abundant recreational options and proximity to world-class tourist attractions often define The City Beautiful. From young professionals to growing families, there's something for everyone in Orlando, including real estate. Although demand outweighs inventory in Orlando's market, prospective buyers need not worry. The median listing price of homes on the market in Orlando is $265,000, only 3.5 percent higher than the national median. In addition to attractive price tags, buying in Orlando is a smart move financially. The Breakeven Horizon, or the time it takes for purchasing a home to become cheaper than having rented the same home, is less than 1.5 years.
You don't have to look far for the lakefront parks, extensive nature trails or bustling restaurant scene that Orlando provides. Many adjacent cities offer comparable home values and equally vibrant lifestyles, which might explain why demand in Orlando suburb, Kissimmee, is so high. The median listing price of Kissimmee homes for sale is $234,000, slightly lower than in Orlando, and roughly 15 percent of Kissimmee listings underwent price cuts last month, making this market a tad more attractive to buyers.
There's no shortage of things to do in Lady Lake, located northwest of Orlando. This Lake County town boasts dozens of golf courses, lakes and conservation areas, including the Ocala National Forest. High inventory and lower prices make Lady Lake a great opportunity for Central Florida's buyers. The median price of Lady Lake listings, $219,000, is roughly $50,000 less than listings in the Orlando metro area. In addition, nearly 19 percent of listings underwent at least one price reduction last month. New construction homes in Lady Lake are equally desirable, with local builder Highland Homes offering homes starting from $184,900 on spacious 1/3-acre home sites.
Tampa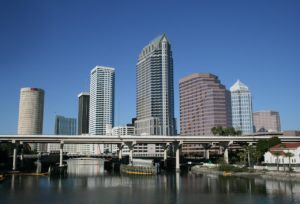 Another prime market for first-time buyers is Tampa, ranked No. 2 overall in the nation. This Gulf Coast metro provides a vibrant urban lifestyle with rich local history. High inventory, occasional price cuts and steady home value appreciation define Tampa's current real estate market. As one of the fastest growing cities in the nation, homes in Tampa are forecasted to resale for a profit. Tampa has the same breakeven horizon as Orlando, 1.5 years. And, the median listing price is $289,000.
Those seeking a quieter, more suburban setting within the Tampa metro area should consider Wesley Chapel. Although market conditions here are slightly more competitive for home shoppers than in the city of Tampa, Wesley Chapel's median listing price of $249,000 is still about $40,000 lower than Tampa's. Additionally, 17.5 percent of listings have undergone at least one price cut, indicating
a buyer-friendly market. New homes in Wesley Chapel are available at more affordable pricing than living in the city. Commercial growth in the unincorporated New Tampa region, just south of Wesley Chapel, has also spurred city-dweller conveniences closer to this suburban area.
It doesn't get much better for first-time home shoppers in Central Florida. Purchasing real estate in Tampa or Orlando should result in reasonable home prices, reduced buyer competition and appreciating home values. Plus, both major metros offer attractive, nearby suburbs for the first-time buyers seeking a more laid-back lifestyle with convenient city access.
About Zillow
Zillow is the leading real estate marketplace dedicated to empowering consumers with data, inspiration and knowledge. Visit the Zillow Blog for up-to-date research, mortgage advice, home buying tips, trends and more.
About Highland Homes
As one of Central Florida's largest privately-owned home builders, Highland Homes is proud to build new homes designed for your life in communities throughout the Tampa and Orlando regions. With pricing from the mid $100's to $300's, additional benefits of purchasing a new construction home include no bidding wars, lower annual maintenance costs, and the ability to personalize your new home at Highland Homes' Personal Selection Studio. To explore purchasing a new home in Tampa Bay or Metro Orlando, visit www.highlandhomes.org.
---
Tags:
Orlando
Buyers markets
homes for sale in orlando
Orlando real estate
tampa homes for sale
tampa homes
real estate
Florida real estate
Highland Homes
sale
Zillow
Florida
tampa
FL
Tampa real estate
---