Posted:
August, 9, 2010 |
Categories:
Communities
|
General Info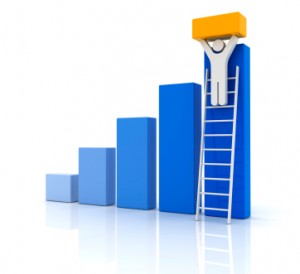 Highland Homes is nearly ready to open their new sales center in Manatee County and expects to be selling homes by the end of August. They have just purchased a new subdivision from a builder that is no longer in business and have a waiting list of prospects for this new area. The waiting list is no surprise to Amy Cooper, Marketing Manager for the Central Florida home builder. "We've been watching the news coming out of Manatee for over a year now and after seeing all positive news about the economy and current growth, we felt there was no better time than now to enter this market," says Cooper.
A recent article in the Bradenton Herald shows no slow down in home sales with the expiration of the tax credit. A total of 1,068 existing single-family homes changed hands in June, the most since August 2005, the Florida Realtors trade association said. It also was the fourth consecutive month of 1,000-plus sales, something that also hasn't happened in five years. June's figure was 3.8 percent higher than May's 1,029 sales. The June tally was even better than a year ago, when 789 homes changed owners.
Local prices also were up, but not by as much. The median sales price – the point where half sold for more and half for less – was $170,400 last month, up from $166,400 in May and $162,700 in June 2009, according to the trade group. The data reflects closings, which usually occur 30 to 90 days after sales contracts are signed. While the credit helped spur sales locally, low prices and historically low mortgage interest rates were bigger factors behind the June sales lift. Home prices have fallen as foreclosures, short sales and distressed properties continue to dominate the market. Market analysts agreed, saying that combination is drawing investors, second-home buyers and international buyers in numbers not seen since the 2004-06 housing boom.
In Florida, June home resale's were up 7.7 percent from May and 15 percent higher than June 2009's figure. The median price was $143,000 in June, $140,400 in May and $147,700 in June 2009. Florida's showing outpaced U.S. home sales, which fell 5.1 percent to a seasonally adjusted annual rate of 5.37 million units in June from 5.66 million in May, the National Association of Realtors said. But it was 9.8 percent higher than the 4.89 million-unit pace in June 2009.
With all this good news, Highland Homes anticipates new sales immediately and hopes to locate other new communities in the surrounding areas. For more information about Highland Homes newest community, visit their website at www.highlandhomes.org.
For more information on home sales in Manatee County, see this recent article by Bradenton.com.
---
Tags:
manatee county
waiting list
---