Posted:
April 17, 2015 |
Categories:
Communities
|
News
|
Home Buying 101
|
Why Buy New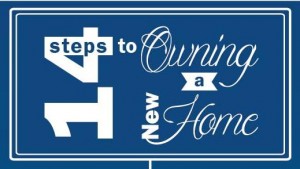 Just like shopping for a car, when shopping for a home you have two options — new or used. We've written articles in the past about the benefits of a new home compared to a used (resale) home, which include modern design and savings on maintenance, renovations and energy bills, to name a few.
But, what is the process to purchase a new construction home? Here are 14 simple steps to lead you down the path of owning a new construction home.
Visit a New Home Sales Center: Most home builders typically have a regional sales office or a sales office at each individual community. Here at Highland Homes, we have fully decorated models with sales offices in our neighborhoods throughout Central, North Central, Southwest and Tampa Bay, Florida. Explore our communities and call us, request information online, or visit one of our community model centers which are open 7-days a week!

Select Your Ideal Home Design and Home Site: Your knowledgeable New Home Specialist will discuss what is important for you to have in your new home, and help you select the home plan which best fits your needs and budget. Highland Homes builds more than 30 Florida home plans offering 1,250 sq. ft.  to 3,315 sq. ft.  of living space with three to five bedrooms and a variety of popular features, so we have the perfect home for most home shoppers.

Pre-Qualify for a Mortgage (Or, purchase your home with cash!): If, like most, you are financing your home purchase, determining your purchasing power is an important step. To help take out the guesswork and provide you with some of the best mortgage options in Florida, we work with a network of quality preferred lenders who can pre-qualify you online or by phone, in most cases. Plus, when you finance through one of our preferred lenders we will pay a portion of your closing costs, saving you money!

Sign the Purchase Agreement: Now, your New Home Specialist will draw up the documents to secure your desired home site, lock in your base price and start the purchase process! To secure the purchase agreement, your deposit is due at this time. Fortunately, here at Highland Homes just $99 moves you in with qualifying financing. It's an amazing deal which allows us to build your dream home without putting a burden on your savings.

Provide a Full Loan Application to Your Lender: To secure your mortgage financing, your lender will require a full loan application and supporting documents be provided. This step should be completed within 7-days of when you sign your purchase agreement, and Highland Homes will send a copy of your purchase agreement to your lender so they can get in touch with you with instructions right away. Your lender will provide you with a personalized list of documents required, but standard documentation includes: 30 days of most recent paystubs, 2 months of bank and 401K account statements, 2 years of W-2's and/or 1099's, 2 years of tax returns, and copies of your drivers license and social security card. They will also give you disclosures to be signed, which allow the lender to gather information from your bank, employers and credit bureaus which is used towards approving your home mortgage.

Personalize Your New Home: Now it's time for one of the most exciting steps — personalizing your new home! You will receive a call or email from your Design Consultant to schedule an appointment. The Highland Homes Personal Selection Studio is designed to help you visualize how colors and features will look in your new home, and your Design Consultant will help you explore the hundreds of available options to select the ones which perfectly match your style, needs and budget. Just imagine moving in to your home, designed personally by you, and built exclusively for you — that's certainly not something you get in the purchase of a resale home!

Loan Processing: Now that your lender has your full loan application and documents, and your final purchase price with any upgrade options has been established, they can begin processing your mortgage. Completing steps 5 and 6 as soon as possible brings you one step closer to your loan being approved and construction of your home beginning!

Release to Construction: Once a conditional loan approval has been provided by your lender with all credit conditions cleared, your full down payment has been made, an appraisal received (your lender will order it), and any required government loan forms submitted (if applicable), it's GO time and your home will be released to start construction! Permitting and site surveys are some of the first steps at release — don't worry, Highland Homes will take care of all of these details!

Construction of Your New Home: Throughout construction, you will hear from Highland Homes often to keep you informed and ensure a satisfying home building experience. At the very start, you will receive a call from your Personal Builder, who will provide you with key updates and answer questions throughout the process from release, to foundation, framing, drywall, trim out, and through completion. Here's a more detailed step-by-step of the Highland Homes construction process.

Walkthroughs: Before you know it, construction of your new home will be complete. Now, you have the opportunity to walk the completed home with your Personal Builder and wrap up any finishing touches. Then, a second walkthrough will be performed so you may sign off on the quality and completion, and your Personal Builder will demonstrate use and maintenance of features in your new home, as well as provide warranty information.

Clear to Close: Highland Homes will work closely with your lender to coordinate the details of your closing and will contact you to schedule the closing date and time. Now is also the time to make moving plans, contact utility companies to setup or transfer service to your new home, and notify banks, employers and the USPS of your change of address.

Closing and Moving Into Your New Home: The day you have been waiting for has arrived — today, you get the keys to your new home! The title company handling your closing will prepare a document known as the settlement statement or HUD1, which details the costs specific to your home and mortgage. If any money is due at closing, they will provide you with the exact figure — make sure to bring these funds in a certified or cashier's check. Also, make sure to bring two forms of identification to the closing, one of which must be a photo ID. Here in Florida, it is also required that married parties both be present at the closing, with identification, regardless as to whether they are both on the mortgage.

Relax, with Warranty Protection: One of the biggest benefits of purchasing new is your home warranty. A home is one of the largest investments you will ever make, and Highland Homes includes fantastic warranty coverage to protect your investment and peace of mind. This includes a one-year builder warranty, 2-10 Home Buyers Warranty providing 10 full years of structural defect coverage, and manufacturer warranties on products throughout your home. Should you require warranty service, we even make it easy to submit your warranty request online.

Love Living in Your Dream Home: It was designed by you, built for you, and now it's yours to relax in, laugh in, play in, celebrate in, and create wonderful memories.
Our New Home Specialists would be honored to help you find your Florida new home, priced for your budget and designed for your life. For a personalized consultation and to find your dream home, give us a call at 863-797-4999 or visit the Highland Homes website!
---
Tags:
Florida home
home builders warranty
personal
tips
new home construction
Florida New Homes
florida new home
Florida homes
new home sales
mortgage loan programs
selection studio
personal selection studio
homeowner tips
sale
mortgage
Florida
new home
FL
New Homes
---