Posted:
October 3, 2016 |
Categories:
News
|
Home Buying 101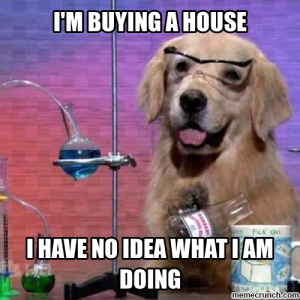 Updated June 11, 2020
First-time homebuyers may feel intimidated by the steps needed to start owning and stop renting. Is my credit good enough? Do I make enough money? How do I even find the home I want?
Do you feel uncertainty holds you back from owning the home of your dreams? Ain't nobody got time for that! Many of the home buying preconceptions you have probably heard aren't even true! Read along as we put five common home-buying myths to rest.
Myth 1: "I need perfect credit!"
Yes, the best mortgage rates are available to those with high credit scores. Does this mean you cannot buy a new home without that ideal 800 credit score? Not one bit!
Credit is just one piece of the pie when getting approved for a mortgage. The average FICO credit score in Florida is 694 according to Experian, and our preferred lender partners are able to work with clients who even have below-average credit scores by factoring in other criteria such as income and assets.
Each loan program has different qualifying criteria, with some offering eligibility even for those with scores under 620. Our preferred lenders can help you determine your purchasing power and find the right mortgage, as well as answer your credit and mortgage finance questions. And, if your credit is not quite where it needs to be to qualify, we work with a credit restoration specialist who can help you improve your credit, and your future.
Pre-qualify online with one of our preferred lenders today to learn more about your personal credit and buying power, and stop doubting yourself!
Myth 2: "I need to have 20% down!"
Good news - you don't need 20% down! This is probably the largest myth in home buying. Down payments vary by loan type and average much less than people think — in fact, we offer loan programs through our preferred lenders so you can put a down payment as low as just $99!
While having a large down payment does lower your monthly mortgage payment by a couple of dollars, handing over 20% for a new home is uncommon and, for most, unreasonable. According to a study conducted in 2019 by the National Association of Realtors®, the median down payment for first-time homebuyers was just 6%, with all homebuyers surveyed putting a median of 12% down.
The average down payment hasn't been around 20% since the Silent Generation (1920s-1940s) when the average home in 1950 cost less than $8,450, meaning Grandma only put less than $1,700 down on a brand-new home, gas was 18-cents a gallon, and life was good.
Myth 3: "My student loan debt makes owning a new home impossible!"
No one likes looking into their financial summary and seeing negatives up to the tens of thousands of dollars! Though this may be discouraging, this type of debt does not necessarily stop you from owning a home. You're not alone in the war against student loans - The average student loan debt in Florida is nearly $35,000.
One of the factors used in mortgage qualification is your monthly debt to income ratio, or DTI. This compares your income to your new monthly housing payment, as well as the payment combined with your other monthly bills.
A few ways to lower your monthly student loan payments include enrolling in an income-based repayment plan, extending your repayment terms, and refinancing or consolidating your student loans. Keeping your other monthly debts as low as possible gives you a better chance of getting qualified for a loan. So, that means don't charge up credit cards, buy a new car, or sign up for any additional debt if you are considering a house purchase. Again, talking to a mortgage lender will give you a better idea of your overall buying power.
Myth 4: "Renting is the least expensive option!"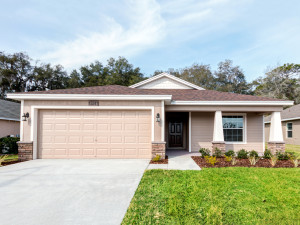 Renting a home will never be less expensive than owning a home in the long run. Let's face it — you are paying a mortgage whether that's for your own home, or the mortgage of your landlord. The average rent in Tampa is nearly $1,900 a month for a 2-bedroom apartment! Meanwhile, you can OWN a 3-bedroom townhome or single-family home for several hundred dollars LESS. In addition, when you own a home, you can take advantage of tax benefits which will help you save or get money back on your tax returns each year.
When renting, you're basically paying someone else's bills and raising someone else's equity! Home equity is a part of the property value that the mortgage borrower owns outright, increasing with every payment you make. Owning a home means having your own increasing equity and collateral which you can use to refinance your mortgage payments, fund major purchases, or just save for the future.
Myth 5: "I'll save time and money buying an older home!"
Buying an older home is, for most, a bad investment. You'll end up paying way too much trying to repair old construction and renovate rooms. Old homes can have unseen issues, such as mold spores, termites and infestations, and collapsing foundation. And, older homes have outdated layouts and style, and are often in less desirable neighborhoods.
New homes will save you much more money overall. With a newer home there is no need for renovation because you've chosen the home plan, exterior, and interior options for your life. At our Personal Selection Studio, you're able to choose from hundreds of design options to personalize every room in your home. Modern design will allow you to take advantage of the open layout, private en-suite owner's bath, and gourmet kitchen you've been dreaming of. And, new home technological advancements from insulation upgrades to programmable thermostats can make an annual $1,000 difference in your utility bill!
Your First Step Towards Homeownership
There is absolutely no need to feel intimidated by the home buying process! Before doubting yourself, take the time to speak with professionals and ask questions which may have been daunting you! Our new homes in Tampa, Orlando, Lakeland, East Polk County, Manatee County, Ocala, and throughout Central Florida are affordably priced from the high $100's to $300's with a variety of home sizes and layouts to choose from. To find your new home designed for your life, and get your home buying questions answered, contact our Florida new home specialists at (863) 797-4999 or send us a message online!
---
Tags:
tips
home buying tips
IRS
first time home buyer
home buying
Home Buying 101
new home
tampa
New Homes
new homes in Tampa
---